As Author
Could a Westerner really imagine what it's like to live in modern day Beijing? The sharp-tongued and sharp-eyed Spanish literary nomad Dolores Payás tells us all about it! Is China a world of martians or is she the martian? Utterly original and voice-driven, ON A CHINESE BICYCLEworks as an alive and colourful caleidoscope, with twenty-two texts that string together her experiences, her observations, in a wide variety of literary genre, tone and pace. This is a work full of humanity in all its ways, as well as charming, transformative and successful at deconstructing any preconceptions of China and its people.
Hilarious, playful and entertaining for all types of readers, it reads almost like a beehive full of comic characters, bold ideas, eccentric places, or like a comedy of errors entwined with lyrical reflections. One thing is certain: it is all held together by the obvious affection she has for this complex and ancient land
Some of the snippets of Chinese life include: the cautionary tale of two naive expats trying to immerse themselves in Beijing life; an overview of Chinese hygiene standards and how best to adapt; a disastrous encounter with local authority while trapped on a train; a comparison between modern Beijing and traditional life in its old quarters. In this relatable and profoundly relevant account, diverse and complex characters rightly demonstrate not just the cultural gulf between East and West, but also the common humanity they share.
---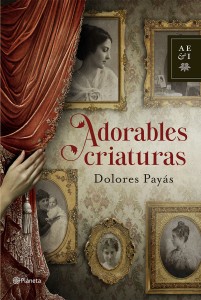 "A joyful and dazzling tour de force which takes us back to the best kind of literature, with none of the false journalistic simplicity invading fiction today."
Mª Angeles Cabré, La Vanguardia
"…a narrative maelstrom that starts on the first page (like someone opening the valves on a pressure mechanism) and continues through to the final coda, where you arrive spellbound and breathless."
Javier Fernandez de Castro, El Boomerang
"Payás' exquisite use of language… The erudite, British humour with which the author takes on each situation, and the unabashed sympathy with which she handles her characters."
Claudio Tornamira (Qué Leer)
---
"Drink Time!, a hundred pages long with Ms Payás´s evocative photographs…makes a pleasant accompaniment to the evening´s first glass".
Times Literary Supplement
…a charming memoir…
Peter McKay, Daily Mail
Drink Time! is a touching gem of a book for all Patrick Leigh Fermor fans.
Marjory McGinn, author of Things Can Only Get Feta
[A] soulful book… This is excellent ancillary reading to Artemis Cooper's recent, defining biography
Brad Hooper, Booklist
For true Paddy fans this book will be a very welcome addition to our bookshelves… If you want to understand more about Paddy the man, not the writer or bon viveur, you will enjoy Drink Time!
Tom Sawford, Patrick Leigh Fermor Blog
https://www.amazon.co.uk/Drink-Company-Patrick-Leigh-Fermor/dp/153052668X/ref=pd_rhf_dp_p_img_4?ie=UTF8&psc=1&refRID=QSKNX1JD4BWAH4E4HN0P
---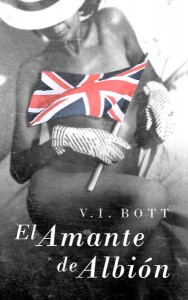 Sex is fun
Sex plus literature, twice the fun
Sex with an English lover -forget the conventional, predictable latin lover-, triple the fun.
V. I. Bott
https://www.amazon.es/El-amante-Albi%C3%B3n-Dolores-Pay%C3%A1s-ebook/dp/B00FJD0PX0